Training
Brocco Distributors NZ Ltd is the only Authorized New Zealand Distrubution and Training Centre for all Broco and Prime Cut products (Military Tactical and Civilian). Due to the diverse range of products and applications these products encompass, Brocco Distributors Ltd is able to tailor Training and Development courses to Suit individuals specific needs.
Course may include:
Basic introduction and preparation
Disassembly and assembly of components
Set up of specific operational techniques and procedures relative to your application
Scheduled maintenance
Corrective maintenance
Trouble shooting
Material and component safety precautions
Oxygen decanting procedures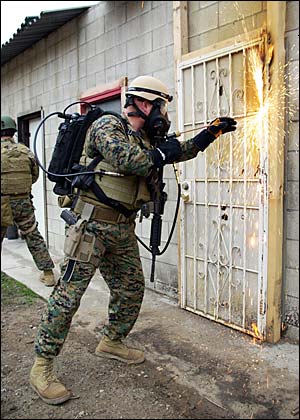 The NZ Police (namely the Special Tactics Group) were introduced to the Brocco Ultra-Thermic Breaching equipment approx. 20+ years ago.
Vaughn West, Director of Brocco Distributors NZ Ltd, has provided the Police teams with equipment and training in the use of this equipment, which has provided the STG teams with a "Breaching Operational Capability" we would not have without this equipment and training.
Vaughn's manner and very effective EDI teaching technique is a real highlight for our teams and we are grateful for the experience and knowledge he imparts to us.
We look forward to further enhancing the continuing relationship we have.
NZ Police (Special Tactics Group)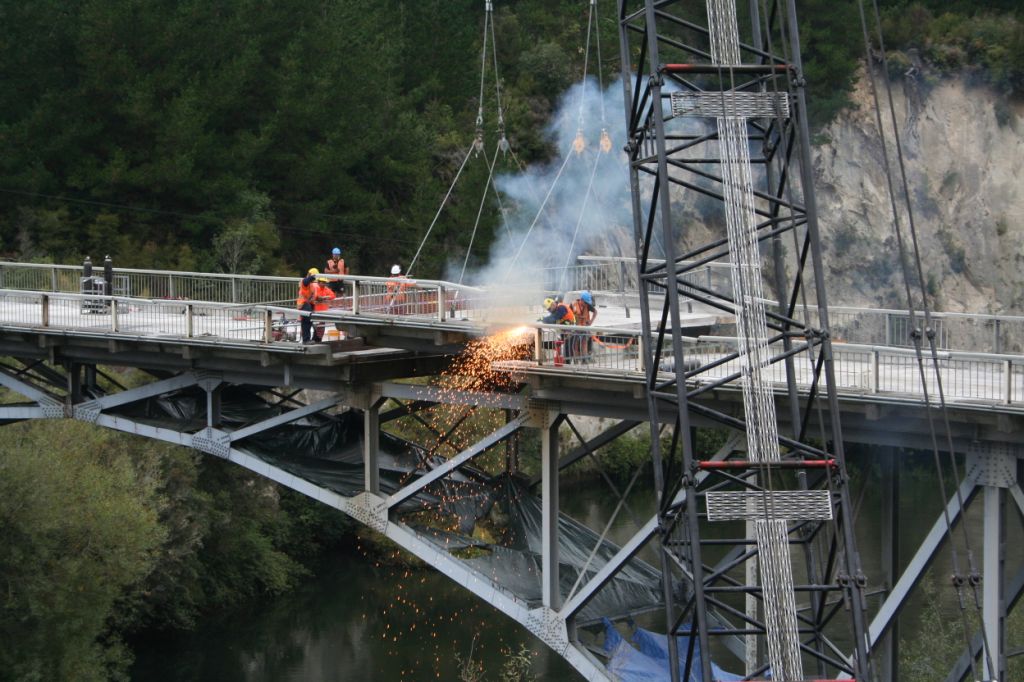 Brocco Ultra-Thermic Cutting equipment used by HEB Construction to surgically dismantle Atiamuri Bridge on State Highway 1, 38km North of Taupo.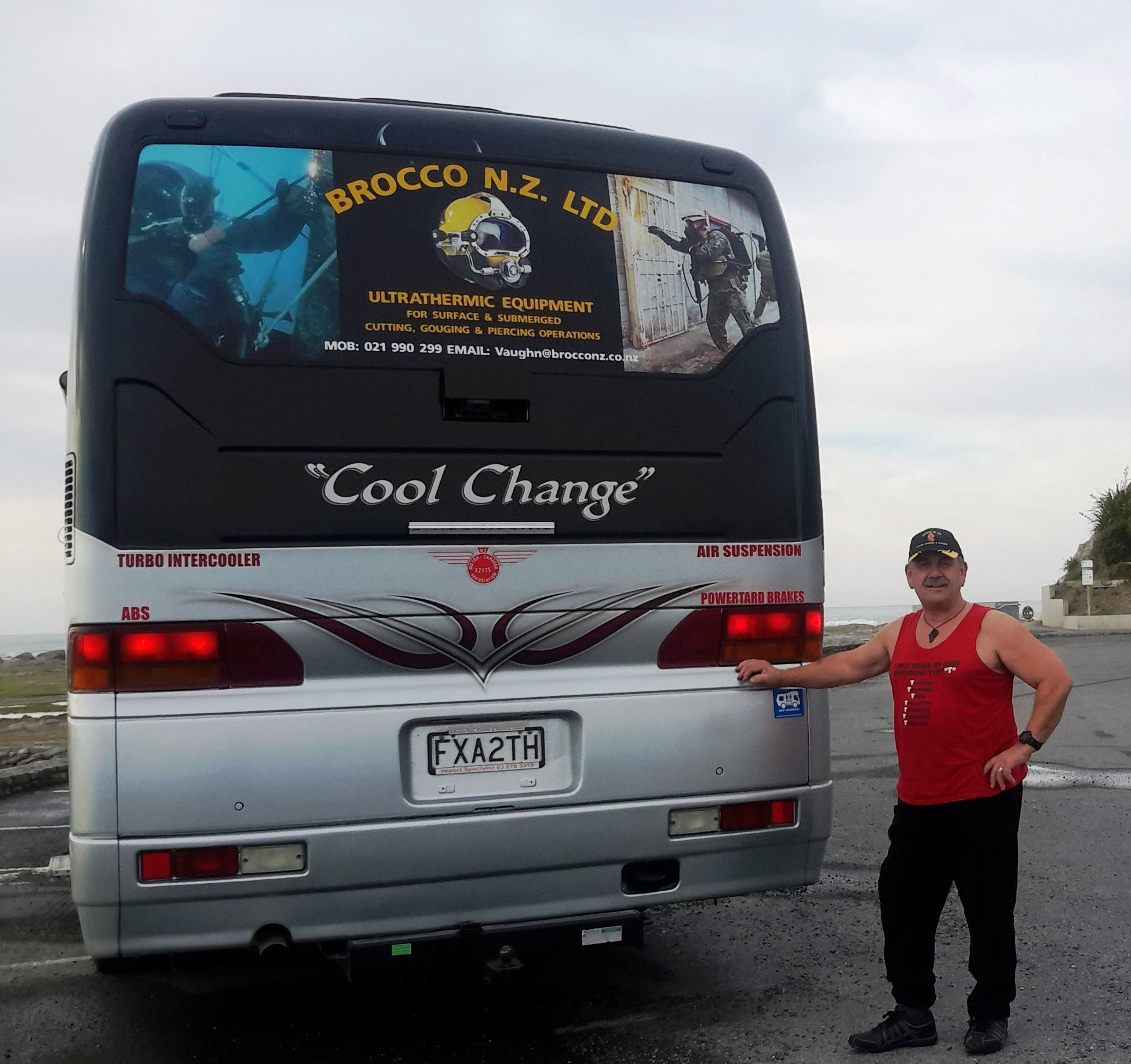 "On site" Training is available, catering for all operational requirements.
---
Testimonials
Equipment and support, supplied by Brocco Distributors NZ Ltd proved to be the best and most efficient method in the removal of our redundant kiln at our Portland Cement works.
The ability to cut through all types of metal, from the kiln that is 75mm thick, to cutting through the "work hardened" steel Tyre around the kiln that was 330mm thick and 300mm wide, became a simple process with this equipment.
---
"The Brocco Ultra-Thermic cutting torch units, along with the comprehensive training provided by Vaughn West, provided great cost saving benefits in our on-going repairs and maintenance programs."
---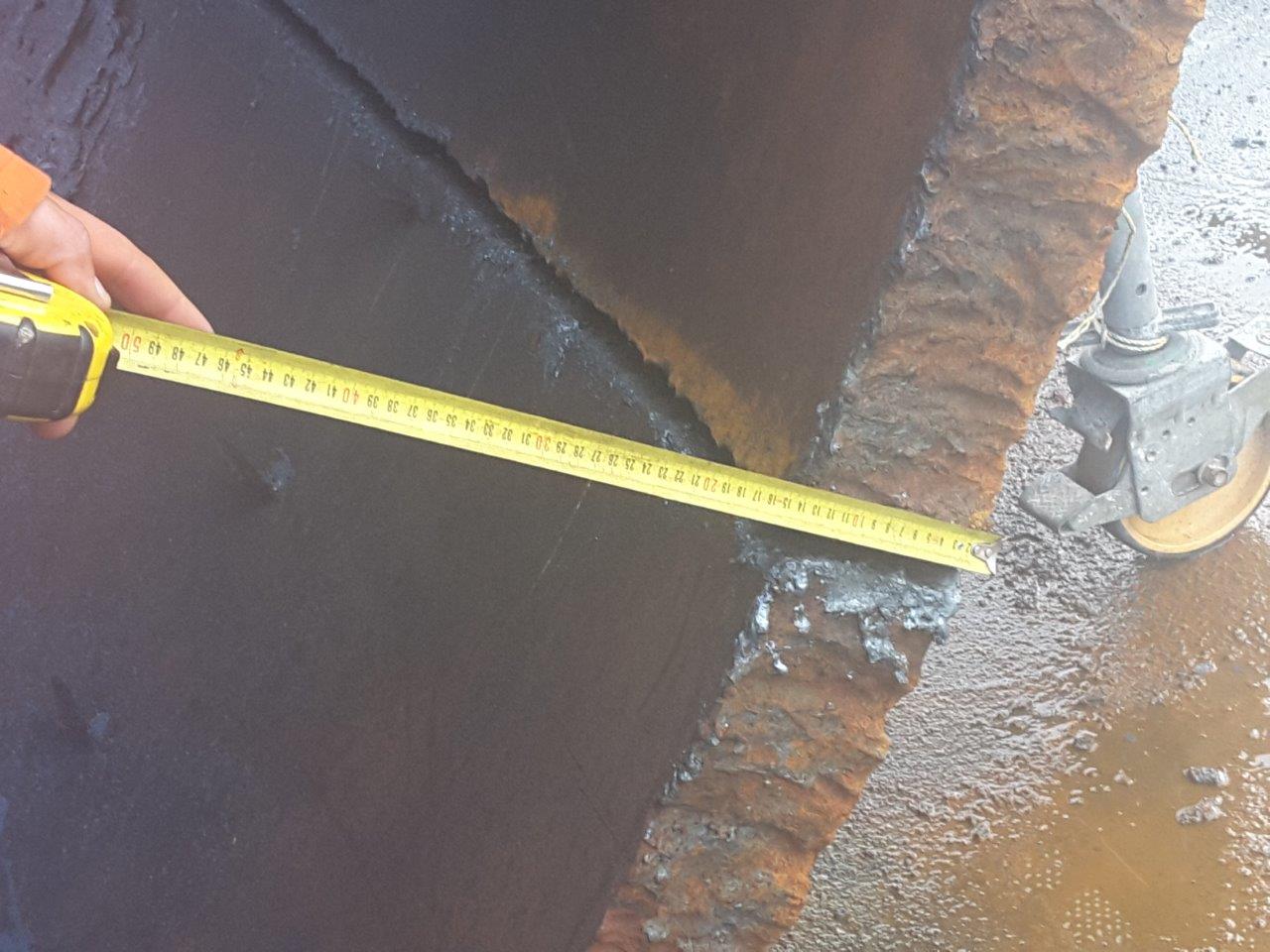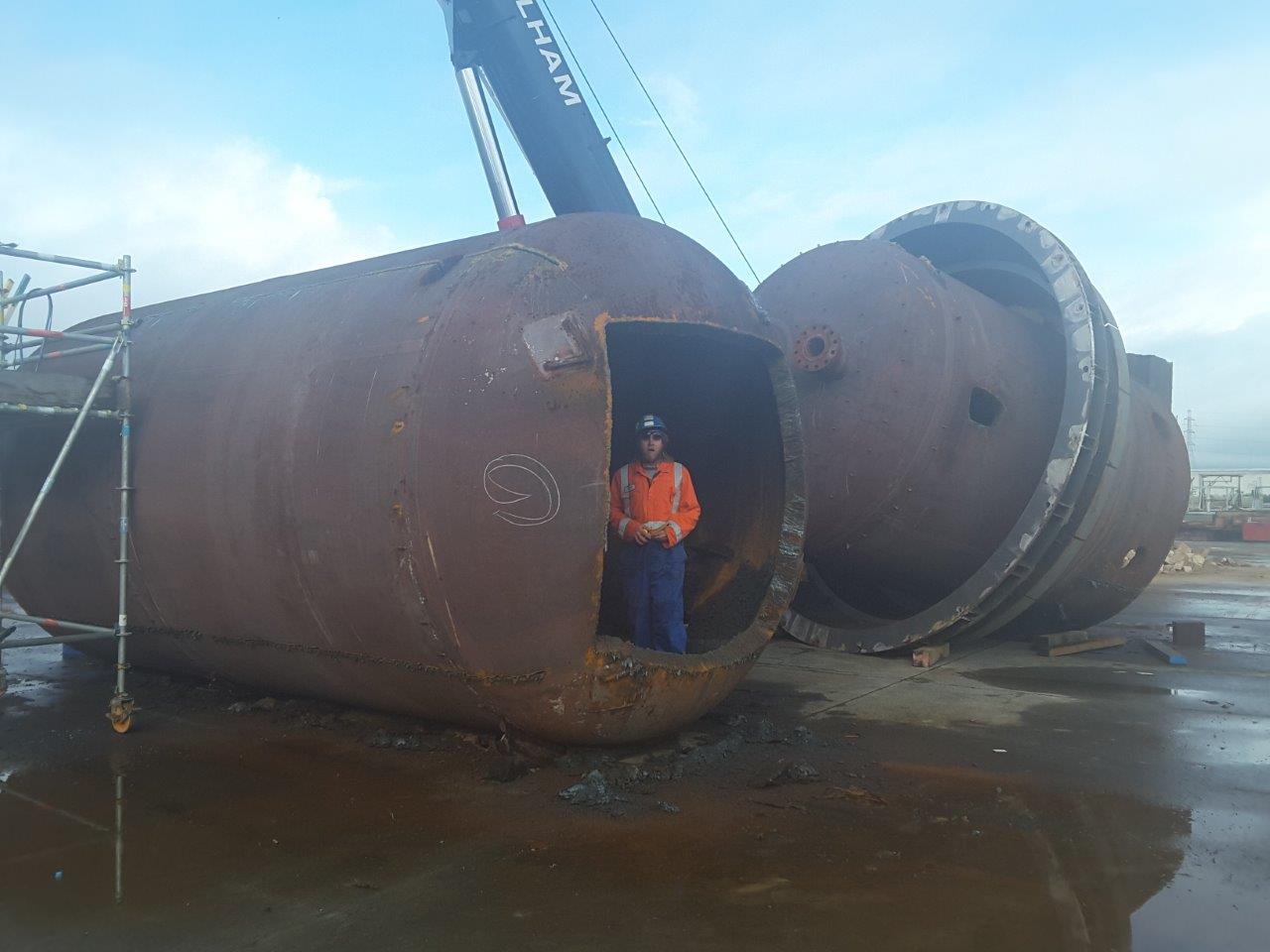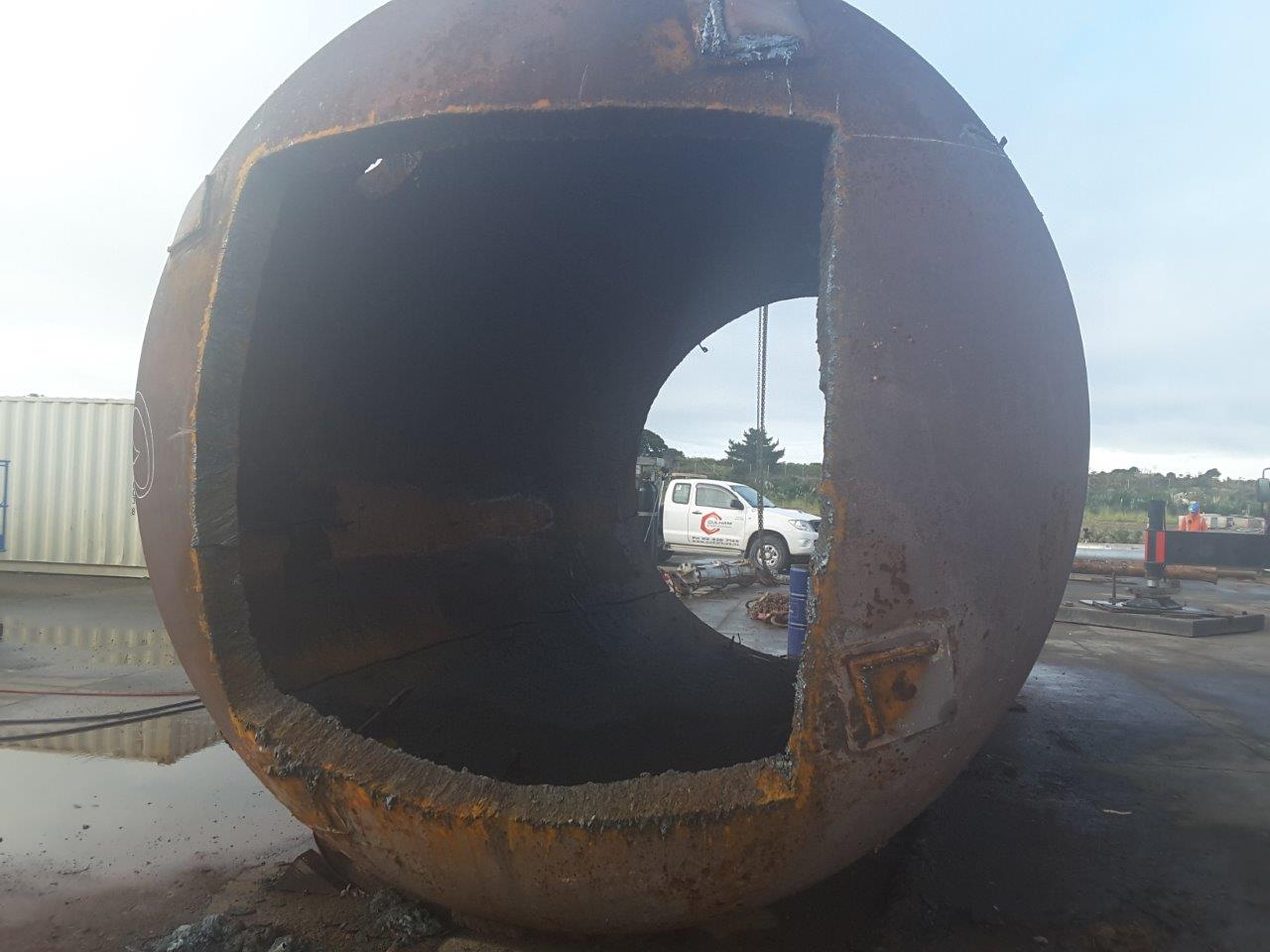 Vaughn West of Brocco NZ Ltd has consulted and supplied Ultra-Thermic Cutting Equipment to Culham Engineering, via their site supervisor Blair Wyatt, for this unique project for the removal of 160 tonne R404 Platform Reactor for NZ Oil Refinery.

Statistics: Reactor is 11 Meters high. 10 Meters in circumference and constructed of 140mm thick Chrome Molybdenum.

Task: Cut vessel into two halves for removal from site and then cut each 80 tonne half into quarters weighing 20 tonne each, for transportation.

Using two Brocco Torch units and 48" x1/2" Ultra-Thermic Cutting rods supplied by Vaughn West of Brocco NZ Ltd along with the training he provided, the entire process ran perfectly both on time and on budget.

---

We have just completed Underwater Cutting Operations on concrete filled piles that needed steel casing removed from sections of the piles. This diving operation was carried out by professional divers using Brocco equipment.

Delighted to report that the job was completed significantly under expense and time budget. The Underwater equipment and consumables supplied by Brocco NZ LTD certainly performs as claimed and beyond our expectations. Big thanks to Vaughn West for his ongoing support and advice.

John Roderique

© 2016 South Port NZ Ltd
Island Harbour, Bluff 9814, New Zealand
+64 3 212 8159
---

Dear Vaughn,

I would like to thank you for your assistance with the Training and Equipment familiarisation you undertook for our Joint Venture in Saudi Arabia.

The training courses and your further input prepared our teams for the large Reactor Revamp we undertook in October.

The demolition Section of the Project, which entailed the removal of four Bathtub Bed structures from inside four 35 meter high Multi Bed reactors in parallel was completed ahead of Schedule and without any Safety Incidents. Stainless removed amounted to approximately 130 tons with plate thickness ranging from 25 to 90mm.

The Brocco Ultra-Thermic Lance Equipment performed without issue and our consumable usage was significantly better than estimated, which is a clear a result of the Training sessions you provided and Operators improving their technique as the work progressed.

The photo attached shows a suspended section of 90mm stainless Bathtub section from inside a Reactor and being lifted out of the Access Manway.

I look forward to working with you again in the future.

Best Regards

Gray Gardner

(Founder and Major Projects Mgr)

http://www.contractresources.com/

---

Hi Vaughn,

I thought I'd let you know how I got on yesterday with my seized pin.

The containers ship to be worked on returned to Hong Kong yesterday with a very small window of opportunity for us to attempt to burn out the pin (of the STBD side Provisions Crane) using your BROCCO thermic lance cutting system. The 10tonne jib of the provisions crane is had bent upward due to stress and fatigue generated over long periods of time and extended operational hours. We had to remove the jib and will soon replace the whole jib with a completely new one.

Originally the vessel's owners were going to take the vessel out of service and put it in dry-dock to carry out the repair. Thanks to your advice and the BROCCO gear you provided, this proved to be unnecessary. To cut a long story short, All I can say is the system worked a brilliantly. It was very easy to use and within SECOUNDS I had opened up a hole straight down the middle of the pin to be removed.

So all in all a great success. We now intend to advertise a new seized/frozen pin removal service, which I think is a great idea, because as far as I'm aware there's no-one else here in Hong Kong with BROCCO/Prime Cut Ultra-Thermic equipment.

Thanks a lot Vaughan for your help and support and good luck with this BROCCO product, which I wouldn't hesitate recommending to anyone.

Cheers

Andy Maxwell
Alatas Hong Kong Ltd.
Ship, Offshore and Construction Cranes Hong Kong, China and the Asian region

.

---

Our company recently was contacted by a customer needing some "heavy duty steel cutting" done. As a result we got in contact with Vaughn West, from Brocco Distributors Ltd as there was no one in our area who undertook the kind of service we were looking for.

We are very pleased we did. Not only did Vaughn help us with our query, he immediately gave us the opportunity to add another unique service to our engineering business.

With the purchase of Brocco Ultra Thermic Cutting, Gouging & Piercing equipment, Vaughn travelled 5 hours to hand deliver the product and provided our staff with an informative and hands on training session on the safe use and best handling of the equipment. As well as on site demonstrations and practical learning for the staff, he also provided video files of equipment handling procedures for our records- a visual resource our staff can view at any time.

From our first contact, Vaughn has impressed, with his style of communication and professionalism being readily appreciated by our team.

Thanks Vaughn for your excellent equipment and training package- we would recommend any customers would do well to contact Vaughn if they had such a requirement…

Unless of course you live in the Waikato or surrounding area- then contact us! - we've just been trained by the best in the business ….

Matt Cover

---

Vaughn West has been providing annual (+often bi-annual) training in the use of Broco Surface and Submerged Ultra-Thermic Cutting and Welding equipment for the RNZN Operational Dive Team for the past 15+ years.

Broco equipment plays a critical role as far as underwater Cutting Gouging and Piercing operations are concerned.

Good, reliable and sturdy equipment is the answer for all underwater tools as they get exposed to the worst kind of elements.

Vaughn West's Broco training in these operational situations and environments provides us with and maximises that trustworthy capability.

We thank Vaughan for all his time, loyalty and dedication over the years for the thorough and comprehensive training he continues to provide us with.
Leeroy Coleman
RNZN Operational Dive Team
---
"We recently purchased Brocco Ultra-Thermic Cutting, Gouging and Piercing equipment from Brocco Distributors NZ Ltd.
The owner and sole NZ Distributor of Brocco NZ Ltd, Vaughn West spent a day with selected members of our team of engineers providing training in "on surface" cutting, gouging and piecing operations.
The feedback from our staff regarding the equipment and training provided by Vaughn was extremely positive and well worth while. As a result of the training, Pivot pin removal which with normal equipment could take many hours /days, we can now be achieving in just a few minutes.
Weld removal by gouging, and cutting of all compositions of metals is now able to be speedily achieved without having to use the grinder to remove rust etc.
Without doubt this equipment and training has enhanced our repair capability dramatically."
John Roderique
Managing Director
Bluff Port Maintenance
www.energyandmarineservices.com
---
"We recently bought a Brocco cutting torch for our heavy diesel workshop, while it was met with some scepticism our people soon came to realise the tool is extremely versatile and can save hours of work compared to the traditional way of removing seized pins in machinery.
We originally bought the tool not believing there was a great need for the training that Vaughn offered, after 6 months we reconsidered and had Vaughn spend a day with our staff. The result was amazing; the training opened our eyes to the possibilities and benefits of the tool and highlighted the errors in how we were currently using the tool. The training was hands on and the fact that Vaughn could carry out a demonstration then offer guidance made it a very valuable learning experience and well worth the investment.
I would now advise that anyone looking at a Brocco torch factor in the training cost and take the time to train the users properly, there is a direct saving in the cost of operating the tool with a trained tech.
Since the first purchase Vaughn carried out a demonstration for the regional managers of Transdiesel and as a result we have bought 5 of these units and had Vaughn travel the country training our staff."
Dave Ashburn
Regional Manager, Lower North Island
Transdiesel
www.transdiesel.com
---
DiveCo has been dealing with Vaughn West of Brocco Distributors NZ Ltd for over ten years now. We find his professionalism and commitment to service second to none. This commitment to service is a perfect complement to the superior quality equipment that Broco produces.
Working in a tough hostile environment, the last thing you want is substandard unreliable equipment, we avoid this by using only Broco rods for submerged cutting , gouging and piercing operations and Prime-Cut Ultra-Thermic Cutting equipment. For underwater cutting operations, these are the standard.
If you want good advice and equipment from someone local you can not go past Vaughn West and Broco / Prime-Cut Equipment
Kirk Hannaford
Managing Director
DiveCo Limited / Diver Services Ltd
www.diveco.co.nz
---
"All my men and the Fletchers guys were well impressed with the course you certainly have delivered a top package with the course and equipment. This equipment will be definitely the most worthy piece to have in our tooling kit. I would like to thank you for taking the time to fly down and show us the correct methods to use the Brocco lancing equipment."
Jason Dennison
New Zealand Service Manager
Morrow Equipment co. (NZ), L.L.C.
---
"Just a quick note in acknowledgement of the Thermic Lance equipment and training you provided. Our maintenance crew used it to remove a cracked circumferential weld from one of our big road rollers. Usually we would grind the damage out and reweld with low hydrogen rods which would take up to two days. Using the Brocco lance the procedure you taught us had the work totally complete in 4 hours.
The end result is: 12 hours of the labor time saved and the 12 hours extra hire income gained.
We certainly recommend this equipment for repairs of this nature. Removal of worn pivot pins on equipment is another application where Brocco equipment has no equal. Gouging these out takes just a few minutes where pressing them out can take hours.
We now have Brocco equipment in hand to hire out to suitably skilled trades people."
Wayne Cowley
Governing Director
Cowleys Hire Centres Northland.
---

We are "L C Hydraulics" specializing in all hydraulic systems. We are regularly called upon to refurbish large industrial hydraulic systems that have been exposed to harsh corrosive and marine environments over long periods.

Removing the pivot and retaining pins in these systems by conventional means can often take many man hours.

We are now Specialized and are certified in the use Brocco Ultra-Thermic Cutting, Gouging and Piercing operations. Using this fully portable equipment that burns at 10,000 degrees (Fahrenheit) dramatically reduces the time frame needed to remove these pins from hours to just a few minutes (see below).
From this to...
In 9 minutes using....
A recent example: Pins measuring 220mm long x110mm diameter.

Mike Lincoln (Director)
---
For further information on all Broco and Prime Cut related courses, contact Vaughn West... vaughn@brocconz.co.nz